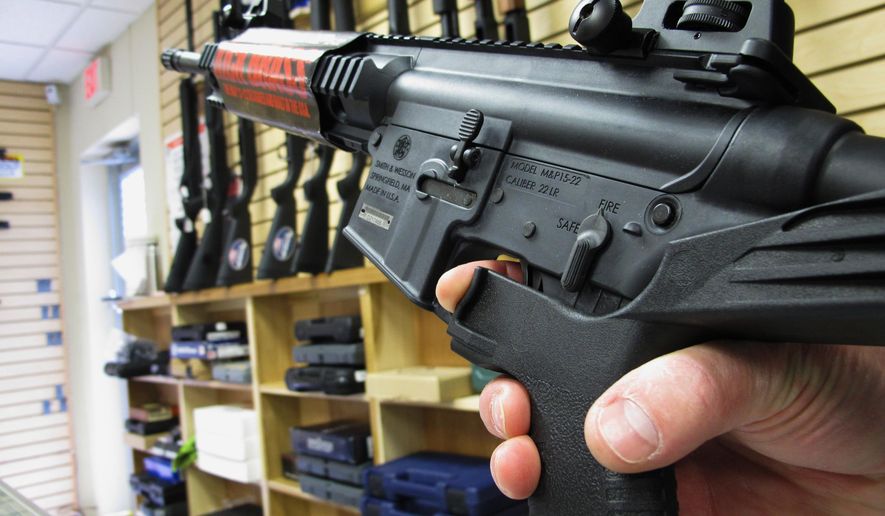 So you probably already heard about the bump stock gun ban.
If not… well…
'Bump stock' ban draws unlikely support from NRA, White House, GOP members
The NRA goes ahead and BANS bump stocks in their own ranges BEFORE the ban is even approved.
It's all over the news, all over the world, as a great anti gun victory in USA like we haven't seen in years.
This was the stock used in the Las Vegas shooting, which allowed the shooter to fire rapidly, somewhat similar to a full auto gun. The key important difference is that this is NOT a full auto conversion. It may happen very fast but legally speaking the trigger is being pulled for each shot fired.
Let me explain this again: The NRA just made it ok to ban rapidly pulling the trigger of your gun. That's what a bump stock does.
That the NRA didn't even try to stop this and just opened wide and took it like a champ (or a very cheap prostitute) is concerning. Folks, lets not kid ourselves. If this had happened under Obama or Hillary, everyone would have expected the NRA to at least put up a fight. AT LEAST demand to wait until the actual investigation was over for crying out loud.
The NRA and the GOP, they have betrayed gun owners across America.
With this passive attitude, this complete lack of objection in the face of a blatant attack on gun rights, expect the NRA to do no different when the next piece of your gun rights cake is stolen.
Give enough of them away, while the NRA does what it did in this case to stop it, nothing, and one day you'll end up with none left.
Confused? Expected at least a bit of a fight? Some resistance of any kind?
Yeah… the word you're looking for is betrayal.
Have a good weekend folks.
FerFAL
Fernando "FerFAL" Aguirre is the author of "The Modern Survival Manual: Surviving the Economic Collapse" and "Bugging Out and Relocating: When Staying is not an Option"