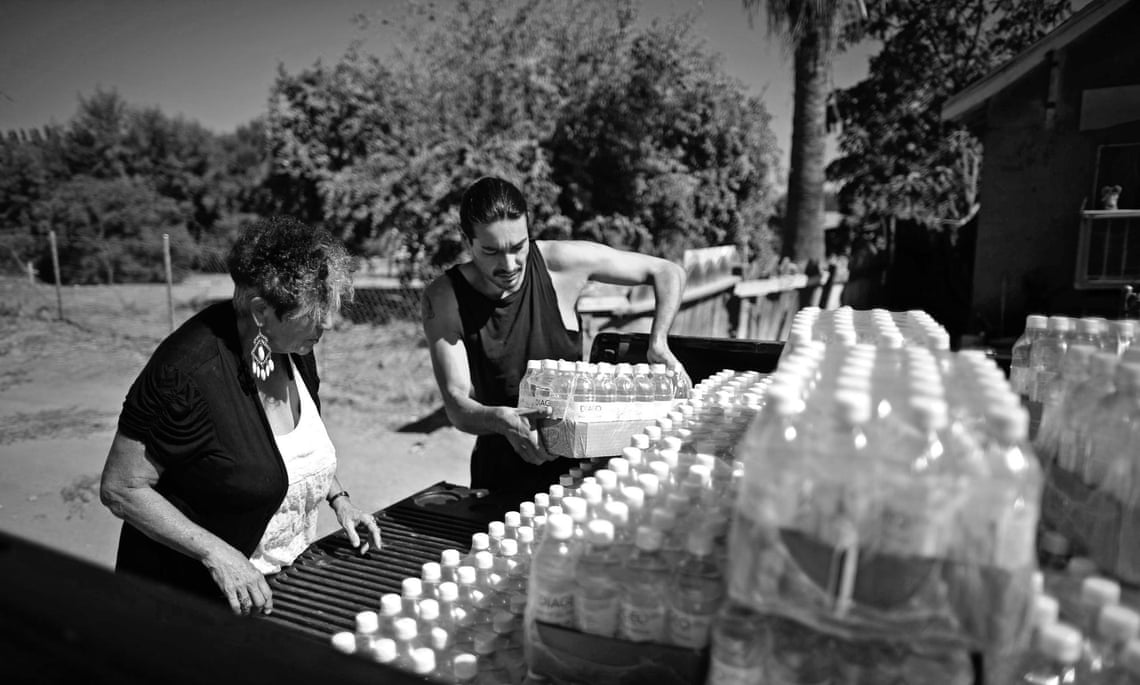 The drought in California keeps getting worse and its small rural towns such as East Porterville that are affected the most.
As wells continue to fail, with 996 already reported, many residents of East Porterville depend almost exclusively on bottled water for getting by.
Contrary to popular belief, small towns and farms are not always as self-reliant as some think they are. In fact, many times it's the lack of infrastructure and investment that triggers the problems in the first place, while larger cities with more resources and more people to provide for fare better:
Porterville was developed with a municipal water system hooked to a deep, industrial-grade well. Residents of Porterville depend on groundwater as much as their neighbors to the east, but because the larger city has infrastructure to pump from a deep aqueduct, taps in Porterville haven't gone dry.
The lack of public infrastructure in East Porterville is part of what makes the "disaster" so difficult to mitigate: to get federal cash, a disaster must impact public infrastructure. In East Porterville, it's largely impoverished farm workers bearing the brunt of the drought.
"This is a kind of the-poor-get-poorer situation," said Lockman. "It really is just like after a hurricane, and you still have a roof over your head but you can't flush the toilet, you don't have water."
http://www.theguardian.com/us-news/2015/apr/20/east-porterville-california-drought-bottled-water-showers-toilets
FerFAL
Fernando "FerFAL" Aguirre is the author of "The Modern Survival Manual: Surviving the Economic Collapse" and "Bugging Out and Relocating: When Staying is not an Option".