There's often an allure when it comes to knives issued or used (more on that later) to one special forces group or another. People in general look up to them and manufacturers want their products to be associated to these groups because it translates into larger amount of sales. It's a known fact that if a knife becomes the "official" knife of x group, a Y % of sales is guaranteed. I think it's an interesting topic to cover. On one side its just interesting to know what the different forces carry, on the other its more food for thought regarding your own choices and making up your mind on what to go for when it comes to selecting a knife, may it be a utility knife, a knife maybe for a SEK kit or even for defense.
If you listen to manufacturers, it seems that every special operations group carries not one, but a hundred different knives. Knife manufacturers and custom makers send their knives to the different special forces hoping they will choose to carry their product. Some aren't fit for the job, others are very nice tools, but most end up in boxes where they pile up by the dozens.
Lets first take a look at what actually gets issued.

The KA-BAR itself is still in active service with the Army, Navy (as the USN Mark 2 Utility Knife) and USMC (Knife, Fighting Utility). It has a 7-inch blade made of 1095 steel which is a very good steel for such a knife. Combined with its time proven design, it is indeed a tool and weapon that can effectively perform a number of tasks without compromising.
The KA-BAR is a legend in the knife world but it is not perfect. A modern-day survivor might want to avoid the leather washer grip and sheath which can rot and go with synthetic versions. Dont fall for the negative hype though. Well taken care of leather handles and sheaths can and have lasted for centuries, even with honest hard use and a bit of abuse. I happen to own a couple knife with leather sheaths that are over a hundred years old and the sheatha are still very much functional. The narrow tang is also a weaker design compared to a full tang and can bend under enough leverage. Again, it can take a lot of hard use, and even if bent slightly the knife is still functional. On the other hand the narrow tang makes it much lighter than a full tang version.
Issued doesn't mean used. In some cases what a person got issued isn't what he liked, or they are looking for something else. Maybe they want a smaller, lighter knife or maybe a better one, so they leave the issued one behind. In that case a visit to the nearest PX/BX offers other commercial options to choose from. The criteria still follows the same guidelines though: Around 6 inches long, tough yet light and hopefully not very expensive. Each person will pick whatever it is they favor. Keep in mind that not everyone is a knife fanatic or collector, so choices vary. SEALs and Special Forces guys tend to know a bit more about them and will often buy their own quality knives. Some of the most common choices are:
The SOG Seal Team Elite
$94.07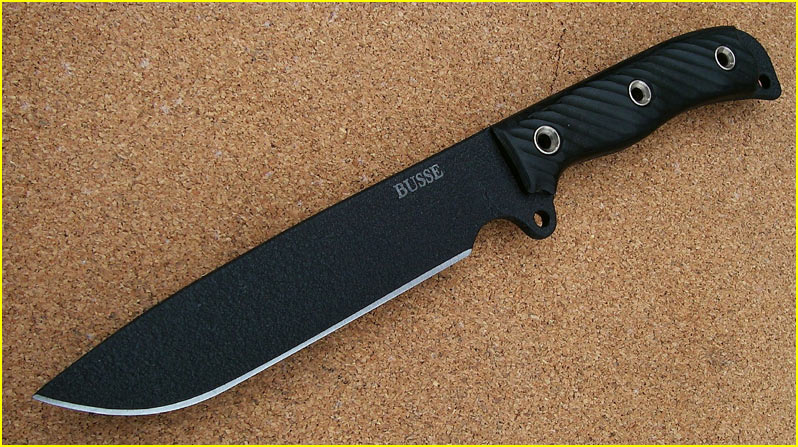 While writing this article I received an email from a friend of mine that was Army Special Forces, here's part of his reply:
"I was issued a

Gerber Multiplier

as a tool before the SF thing, was issued a M9 bayonet at every unit over the years and after SF--as with all graduating SF guys--got a Yarborough knife. The Yarborough is a good knife, but for various reasons I never carried it in the field (liked others more, didn't want to screw it up, etc.). I tended to carry, for a larger belt knife anyway, a Fallkniven A1 or S1, depending on the year and what I was doing.

The Fallknivens are some of the best field/combat/fighting knives I've ever had, and quite durable with use. They make some nice hunting type knives, too. Swedish company, but they sell in the states and UK a fair bit."
What gets issued isn't always the best but you still know there's a certain standard, so military issued knives can be great budget choices for prepers and survivalists. Then of course, for a bit more money there are options that can offer more. Be careful though. Sometimes companies advertise their knives as super doper Chairborn Commando, put a crazy price tag on them, and the knife still cant do for you what the humble KA-BAR can.
FerFAL