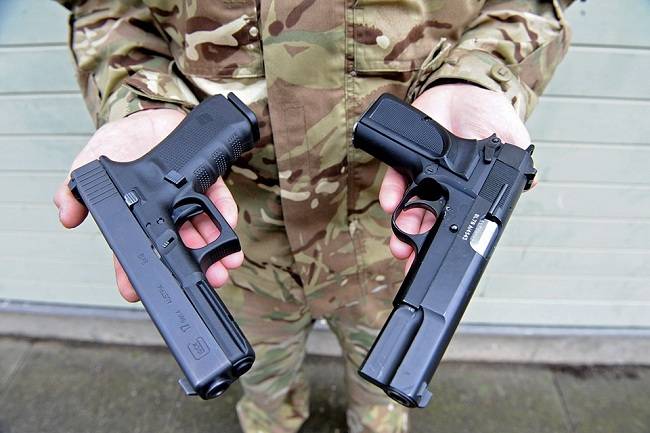 The single action Browning Hi-Power is a work horse of a gun but after 40 years of service clearly dated compared to what is available today in terms of modern handguns.
The choice was clearly to go for the most proven, most reliable handgun available today and forget about dated concepts such as the need for an external manually operated safety.
Police, military or civilian, this is yet again proof that all things considered, capacity, accuracy, unbeatable reliability and ease of shooting and repair, the Glock simply cannot be beaten.